Layouts for Green Paper's  Gluebook Swap are due on the 30th, but I've come down with some sickness…fever, chills, sweating, body aches, wheezing, chest tightness…oh the joy!  I just can't bring myself to walk to my craft room and finish up, then drive to the post office to mail them. Hopefully I'll wake up tomorrow completely cured and I'll make the deadline.
In the meantime, I'll show you two more layouts I've finished.
This one might be a little busy, but I'm loving using the feather graphics.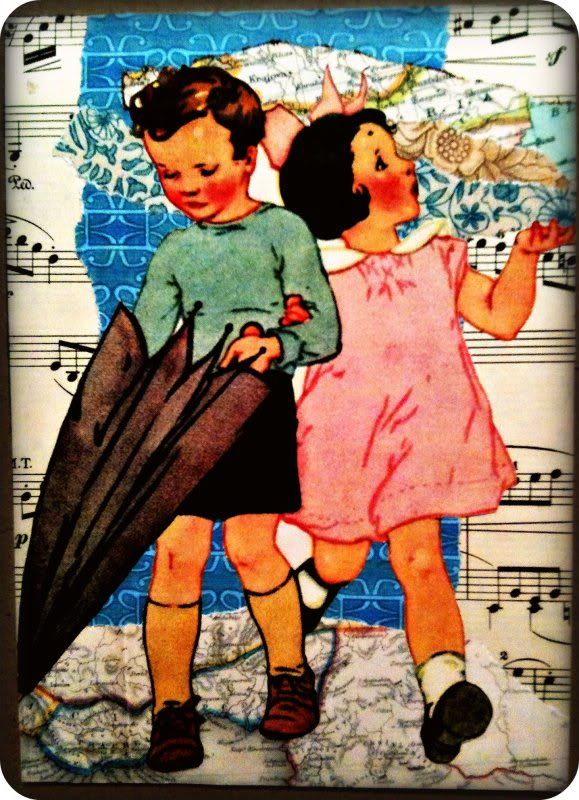 I love this little boy and girl image!  It just might be my favorite ever.  However I just noticed that the little girl needs something in her hand.  In the original image, she was catching raindrops, but I cut them out, so now her empty hand looks a little funny. I think I know exactly what to put there, and I'll post it again after I finish it.
Hopefully the sickness will leave soon.  Dealing with a major Fibro Flare is enough.  I certainly don't need anything extra!  I started painting several pieces of furniture this weekend for makeovers, but got sick and haven't been able to finish.  I'm hoping to have some before and after pictures of those by this weekend!